South Carolina preacher arrested following sexual assault allegations amid ongoing FBI probe
December 29, 2017 in News by RBN Staff
Source: The Post and Courier | By Michael Majchrowicz and Angie Jackson mmajchrowicz@postandcourier.com ajackson@postandcourier.com
Authorities on Monday said the founder of a rural Christian compound near Walterboro was arrested on sexual assault charges after several women came forward with allegations.
Preacher Ralph Gordon Stair, 84, was arrested by Colleton County sheriff's deputies Monday morning, and State Law Enforcement Division agents were serving a search warrant at the Overcomer Ministry, which is located on a rural property tucked off S.C. Highway 61, said Lt. Tyger Benton.
Authorities said Stair is charged with three counts of criminal sexual conduct in the first degree, one count of assault with intent to commit criminal sexual conduct in the first degree, one count of kidnapping, one count of burglary in the first degree, one count of second-degree assault and one count of third-degree criminal sexual conduct with a minor.
Following his arrest, Stair waived his right to appear before a magistrate for a bond hearing Monday afternoon.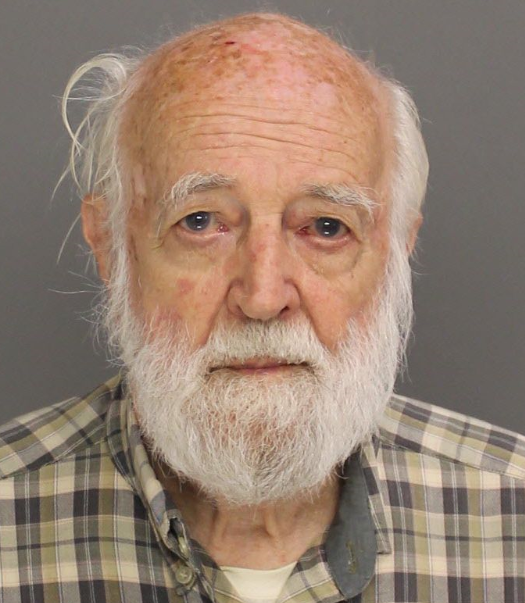 The Post and Courier confirmed that Stair has been the subject of a wide-ranging state and federal criminal investigation — including the involvement of the FBI in the probe — since October. Benton said that the Department of Homeland Security, SLED and the Sheriff's Office were on scene during an early-morning raid of the premises.
For more than three decades, people from across the country have flocked to Stair's secluded Christian commune near Walterboro to worship and live off the land. Drawn by Stair's preachings broadcast to radio stations around the world, members of Overcomer Ministry surrender their possessions and often sever contact with people outside the compound as they await the second coming of Christ.
Natosha Lehr, a 16-year-old who said Stair sexually assaulted her numerous times over the course of five months this year, rejoiced at the news of his arrest. Lehr said Stair groped and molested her during her frequent visits to the farm, where she worked and attended worship services with her parents. She detailed the alleged sexual assaults in a video posted to YouTube this fall.
"Everybody's happy now," said Lehr, who now lives with relatives in Pennsylvania. "I hope the whole compound actually shuts down."
Stair in 2002 was arrested on two counts of second-degree criminal sexual conduct. In that case, two young women at Overcomer Ministry reported he raped them on numerous occasions, which he denied.
He eventually pleaded guilty to two lesser counts of misdemeanor assault and battery. He was sentenced to time served.
This story will be updated.